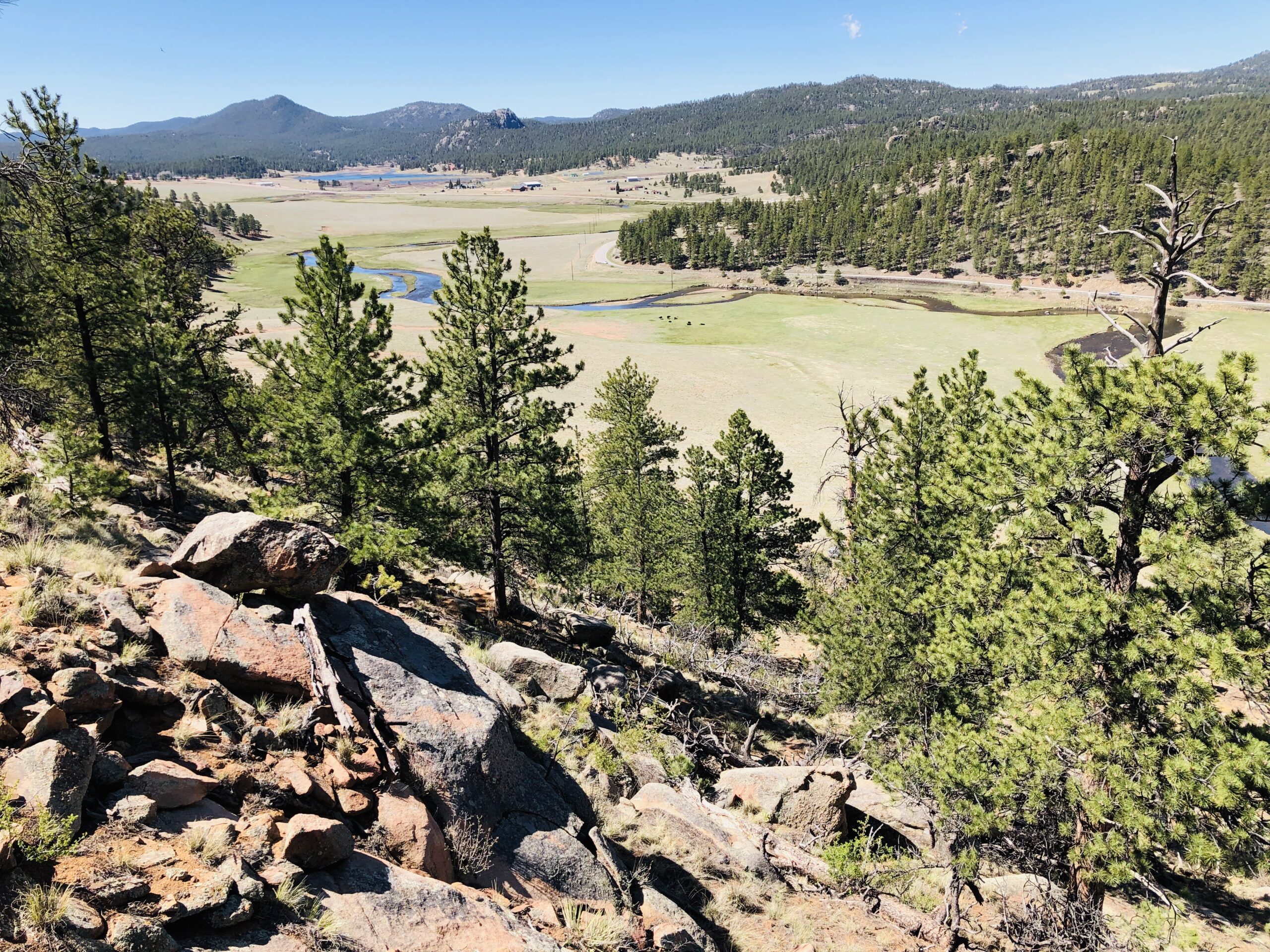 Abell River Ranch Summary
Originally settled by JC Abell, the Abell Ranch homestead has existed for more than 145 years.  The ranch consists of three non-contiguous parcels: The 282 acre homestead parcel containing a thoughtfully designed homestead house, the Bohannon Ranch which is 658 acres of pristine agricultural and recreational opportunity and Abell River Ranch is 534 acres of agricultural land with the largest contiguous private stretch of the South Platte River within its borders.  It all took many years to finally acquire the ranch by the current owners, but the dream became a reality in March of 2019.
Since then, South Platte Holdings has halted overgrazing, improved access to the river, sought permanent conservation easement preservation for portions of the property and has begun a full scale fisheries and environmental restoration of the river parcel.  Confluence principal Clint Packo participates as a principal in South Platte Holdings. South Platte Holdings partnered with Confluence Land Company and Freestone Aquatics to develop a sound approach for the property and seek the best opportunity for low pressure use while working toward preservation based goals.
In the year acquisition, Abell River Ranch has become one of the most in-demand fly fishing locations in Colorado and has seen a significant rise in natural vegetation. Wild trout populations are managed for sustainable preservation and in 2021 and 2022 the fishery will be transformed through a full spectrum fisheries restoration project covering the entirety of the three miles of South Platte River.  Banks will be reestablished and the channel narrowed, willows will be replanted and other natural vegetation will be reintroduced to provide an accelerated restoration process for the length of the valley floor.
Some interesting facts about the Abell River Ranch:
- Longest contiguous private stretch of the South Platte River (which happens to be nearly 500 miles long)
- Wild brown trout populations exceed approximately 1,000 fish per mile
- Robust biodiversity exists within the river ecosystem including dozens of aquatic macro invertebrates
- Elk, mule deer, pronghorn antelope, black bear, mountain lions, bobcat, coyotes and fox are abundant
- Resident bald and golden eagles are frequently seen as well as several other species of raptors and songbirds
The original homestead house will be be undergoing an extensive remodel in 2020 and significant effort is being spent to ensure that the property would make the original settlers proud.
Why this transaction is significant:
Real estate syndication
Off market
Numerous immediate deleveraging opportunities
Close-in location
Senior water rights
Fly fishing
Big game hunting
Land management
Water resource management