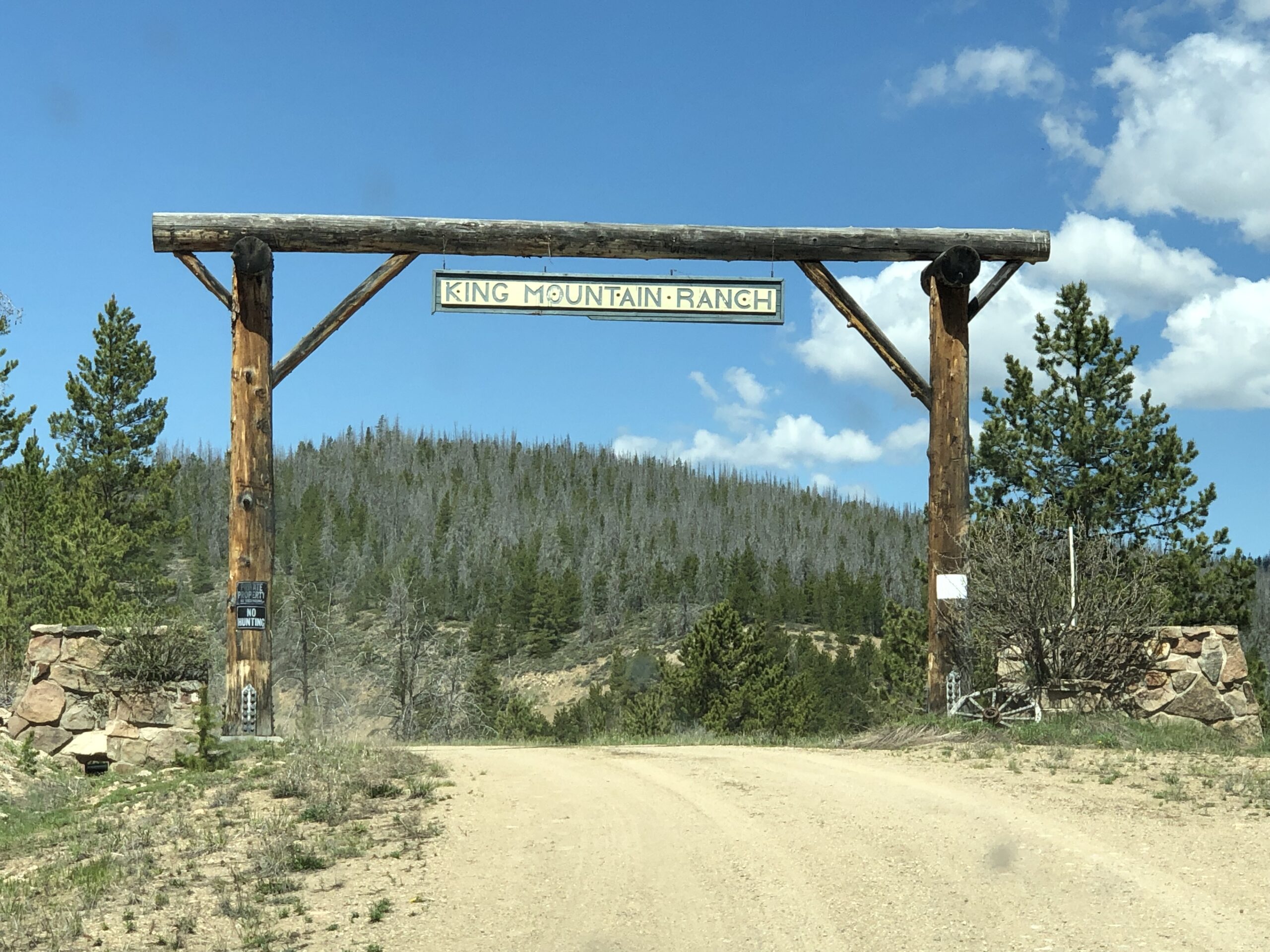 King Mountain Ranch Summary
Once a landmark ranch in Grand County, Colorado owned by oil-man John King, the King Mountain Ranch features a 1,200 acre foot reservoir, private skeet course, ski hill, tennis courts and numerous grand buildings.  Surrounded on every side by national forest the ranch is a jumping off point for fishing, hiking, camping and hunting opportunities makes the King Mountain Ranch a truly dynamic property.  Unfortunately, this once significant ranch had fallen into significant disrepair and became a hazard to wildlife and visitors. Utilizing its deep network with lenders and other financial institutions, Confluence Land Company was able to identify this property as a prospect before it hit the market in 2019.  Confluence Land Company put the ranch under contract and quickly and effectively found the optimal buyer for the property and transitioned the property to the current owner.  Confluence managed the thorough process of identifying and studying water rights, property valuation, reservoir dam inspection and ultimately the long term dam/reservoir rehabilitation.
Confluence and the current owner engaged Freestone Aquatics to evaluate the integrity of all the structures on the property, evaluate the two tributary creeks feeding the reservoir, evaluate and enhance the three existing ponds and wastewater treatment facility on the property and develop a comprehensive rehabilitation plan that will ultimately result in returning the King Mountain Ranch to its luster of the mid 1900's.  When complete, the King Mountain Ranch will hold more than 1,200 acre feet of water destined for the Colorado River, four to five recreational ponds teeming with trout and modest buildings that will accommodate the most discerning wildlife enthusiast.
Throughout 2020, 2021 and 2022 significant effort and expense will be made to turn the ranch into a unique example of how to maximize recreation and stewardship on private land while maintaining mutually beneficial relationships with governing agencies such as Grand County, Colorado, the National Forest Service, Denver and Northern Water, the Army corps of Engineers and The Colorado Department of Natural Resources including Colorado Parks and Wildlife.  Ultimately Trout Unlimited and the Trout and Salmon Foundation will participate in significant fisheries management for the ranch.
Why this transaction is significant:
Off market

Lender owned

Unparalleled upside in water resources

Land management

Land development